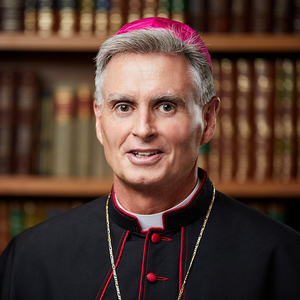 Bishop Thomas Daly
Host of Walking in Faith with Bishop Daly
Thomas Daly, Bishop of Spokane, was born April 30, 1960, in San Francisco. He earned a bachelor's degree from the University of San Francisco in 1982; a master of divinity from St. Patrick Seminary in Menlo Park, California, in 1987; and a master of education degree from Boston College in 1996. He was ordained a priest for the Archdiocese of San Francisco in 1987. 
Pope Benedict XVI named him auxiliary bishop of the Diocese of San Jose on March 16, 2011. He was ordained a bishop May 25, 2011.
Pope Francis named him the seventh Bishop of Spokane on March 12, 2015.  Bishop Daly was installed on May 20, 2015 at the Cathedral of Our Lady of Lourdes in Spokane.  
Bishop Thomas Daly has hosted 89 Episodes.